~ The Power of Words ~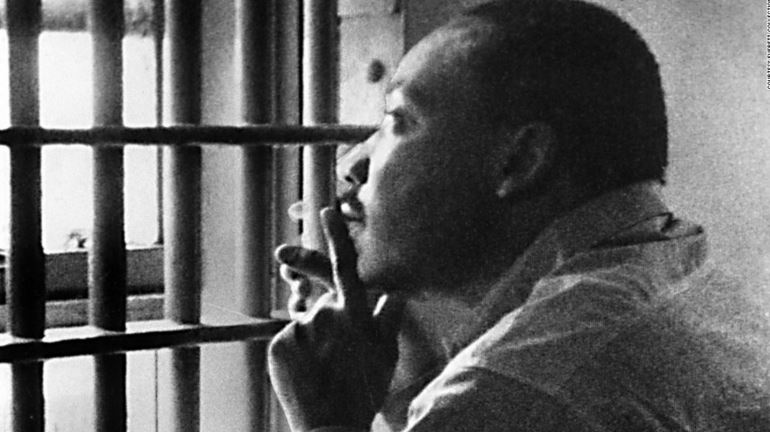 It is impossible to listen to the news and not be struck by the way words are being used to cover up hateful actions and outright lies by our leaders and politicians.
Words are powerful as Martin Luther King knew. The 2002 Caldecott Honor children's picture book Martin's Big Words tells the story of how the positive words he heard from his father and from the Bible and the negative ones he heard from the racists around him inspired him to stand up for justice and civil rights.
The book by Doreen Rappaport blends Martin Luther King's biographical information and the events of the Civil Rights movement with his actual words in a way young readers can understand. A time line of his life is included. Recommended for 2nd grade and up.
Martin's Big Words Pre-reading Discussion
What is the purpose of signs?
Have you seen a sign that forbid you from doing something? How did it make you feel?
What are some words that have the power to make you feel happy? Sad? Angry?  List these on board or chart paper.
Identify positive words and negative words on the list.
Look through the book, and find other examples of big/powerful words. Discuss how these words make you feel. Then read the story.
Martin's Big Words After Reading Discussion
Why did Martin Luther King decide to take the actions he did?
Have you ever felt the same way?
Has something unfair ever happen to you or someone you know?
What are some positive ways to address an unfairness?
Martin's Big Words Follow Up Activities
Art: Choose a positive BIG word from the story. Draw a picture illustrating what it means to you?
Dramatics: Choose a positive BIG word and act out what it means.
Vocabulary: Make a word wall of Martin Luther King quotes.
Activism: Choose a positive BIG word that addresses a problem or injustice in your classroom or community. Develop an action project and carry it out.
More Resources for Martin's Big Words
More about Martin Luther King from Teach Peace Now
---
What is the most powerful word you know?
Post it below and tell us why you chose it.