Oh, Freedom  by Casey King and Linda Barrett Osborne with a forward by Rosa Parks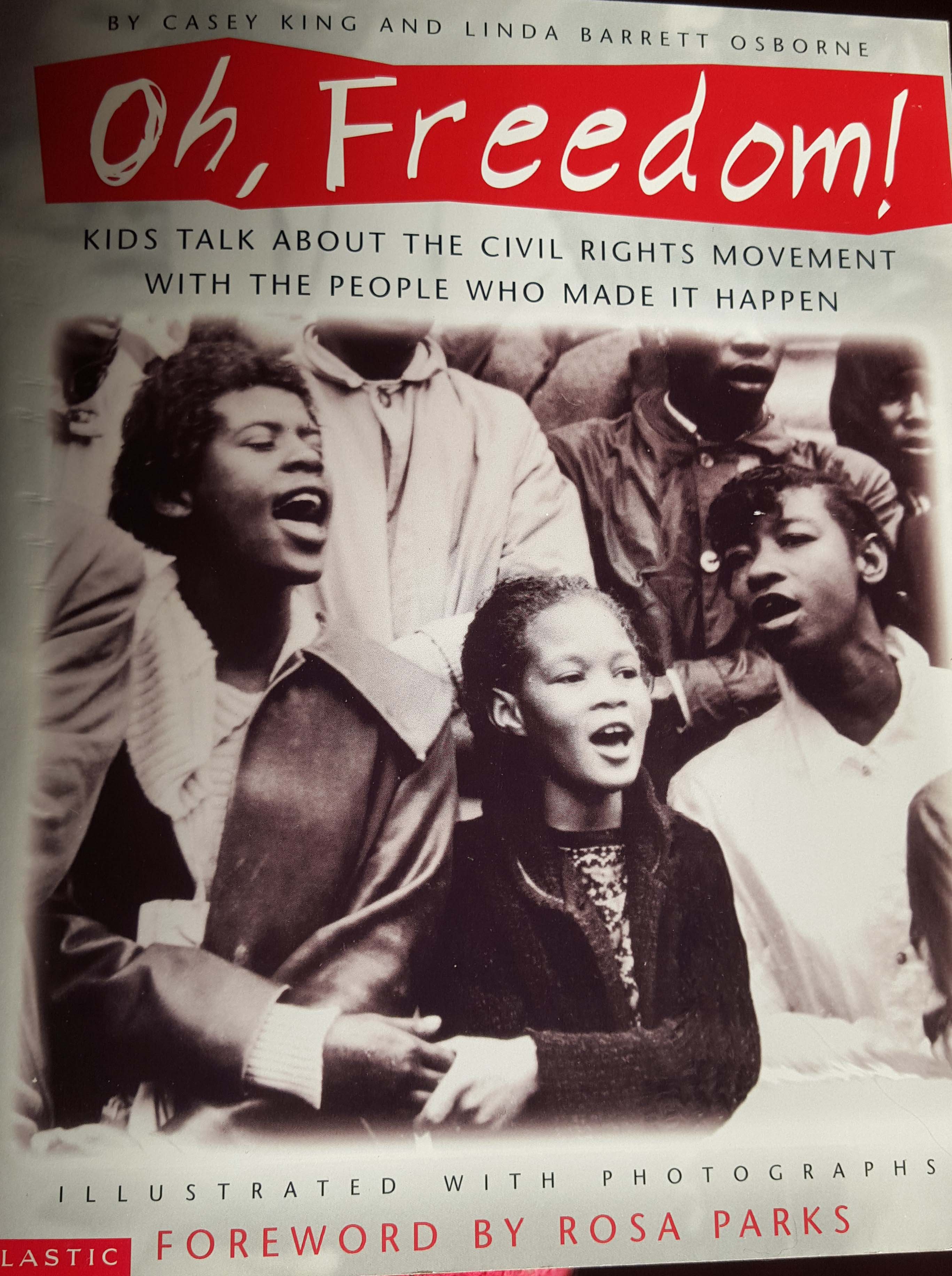 Rosa Parks says, "To live is to have stories."
This is a book of stories about real people who participated in the Civil Rights Movement. The stories are told through interviews done by children. Each child interviews a person, often their parent or a relative, about their personal experience during one of three important stages of the movement. The first section addresses life under segregation. The second looks at the fight to end legalized segregation. The last section looks at those who have fought for justice, for freedom from poverty and to end discrimination. People interviewed include ministers, protesters, Muslims, former Black Panthers, former Klu Klux clan members, and many, many ordinary people who played a role during that time period.
The unique approach makes this a valuable resource for teachers because it ties in well with having students interview and collect stories from older people. Analyzing the way the interviewer's questions flow from the interviewee's responses would be good preparation before collecting recollections. The interviews would also work well as mini-role plays.
In addition, the book provides an overview of the history at the time, a timeline, and many black and white photographs.Combine reading this book with viewing and singing the spiritual Oh Freedom. The version linked here features photographs from the Civil Rights Movement.
This is the first in series of posts featuring children's books about African American History.
Do you have any suggestions for books for us to review?
Leave a comment